---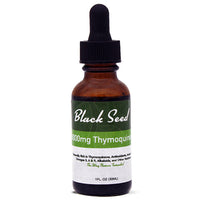 Black Seed Extract Full Spectrum 3,000mg Thymoquinone
Black Seed (Nigella Sativa) is a traditional herb that has been used for centuries to promote health and general well-being.
Also known as Black Cumin, Black Caraway, or the "Blessed Seed", Black Seed has a rich and diverse chemical composition containing the phytochemicals thymoquinone and crystalline nigellone, antioxidants, amino acids, proteins, carbohydrates, essential fatty acids, and minerals like calcium, iron, and potassium. Since 1959, over 500 peer-reviewed studies at international universities and untold journal articles have been published on this multi-faceted herb, and many of Black Seed's components are still being discovered and researched. 
To purchase this product please click on the link below
https://hbnaturals.com/black-seed-extract.asp?site=dynamichealth
Millions of people in Asia, the Middle East, Eastern Europe, and Africa have used Black Seed for thousands of years to support the body with a variety of concerns like respiratory health, stomach and intestinal complaints, circulatory and immune system support, and skin conditions. Black Seed may support metabolism and improve digestion, and published studies have shown that it may have a healthy effect on blood sugar levels.
To order this product please click on the link below and we have a special buy 3 and get one free!!!

https://hbnaturals.com/black-seed-extract.asp?site=dynamichealth